Cancer Can't Crush Us
Cancer changes everything. Just a few months after a fairytale wedding and dream honeymoon, Luke and Michelle find out news that shatters their hopes and dreams for their once bright future. Luke has cancer. Michelle struggles with how to adjust to this new reality in addition to being a new wife. Luke's road ahead is a difficult path. In this inspiring true story, this young couple endures pain and hardships while their faith is strengthened and renewed.
This true story explores what it is like to live firsthand with this devastating disease. They are up against trial after trial. They learn that through faith in God, nothing can crush them, not even cancer.
Excerpt from Chapter 1-
I couldn't breathe. I couldn't speak, I couldn't comprehend the depth of the words that were spoken to me. Cancer. Cancer can't be happening to my family—my husband, I thought desperately. Not now, with a baby on the way and Luke and I only five months into our beautiful storybook marriage. Not possible!
I closed my weary eyes and let myself bask in the memory of the past. I wanted to remember how it felt to be young and in love. I deeply wanted to go back to the favorite day I had ever experienced and be alive in that memory and as far away from the thought of cancer as I could.
Why I wrote this book-
I wrote this book because I believe God allowed my family to go through trials so that we could help others. I want this book to illustrate what a powerful source God is when going through even the darkest times.
I want to give hope to people facing the ugly disease of cancer. I want to be of some comfort as I relive my story and provide insight into how we got through. I want others to experience the deep indescribable peace that comes from God, even in the valley of the shadow of death.
About the Author-
Michelle is a passionate writer, teacher, and speaker. She lives in Vancouver, WA with her three kids, Hayden, Hayley, and Payton. She is a freelance writer and is in the process of writing more books. She loves spending time with friends and enjoying time with her family in the outdoors.
Michelle loves using the trials she has endured to help others and point them to God. She loves leading teams of people and speaking into people's lives.
Click HERE to purchase book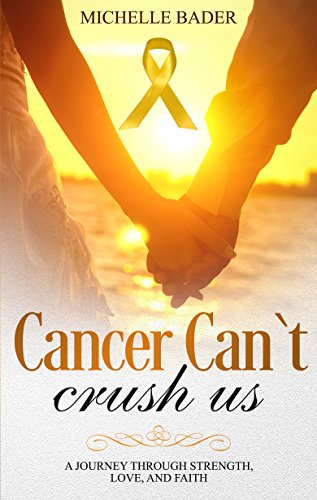 Paralyzed Joy
If you were able to see two versions of your life and then choose the harder one, would you do it? Would you sacrifice what you thought was best for a life with a larger positive impact? Megan Montgomery is given the rare privilege of experiencing her life in two different ways. She is able to live a version of her life where her husband is healthy and things go according to her plans, at least for a few years. In the other version of her life, Megan's husband is paralyzed. She must walk through the difficult road of helping him navigate a new reality. After experiencing both versions of her life, she must choose which to continue.
Click HERE to purchase book